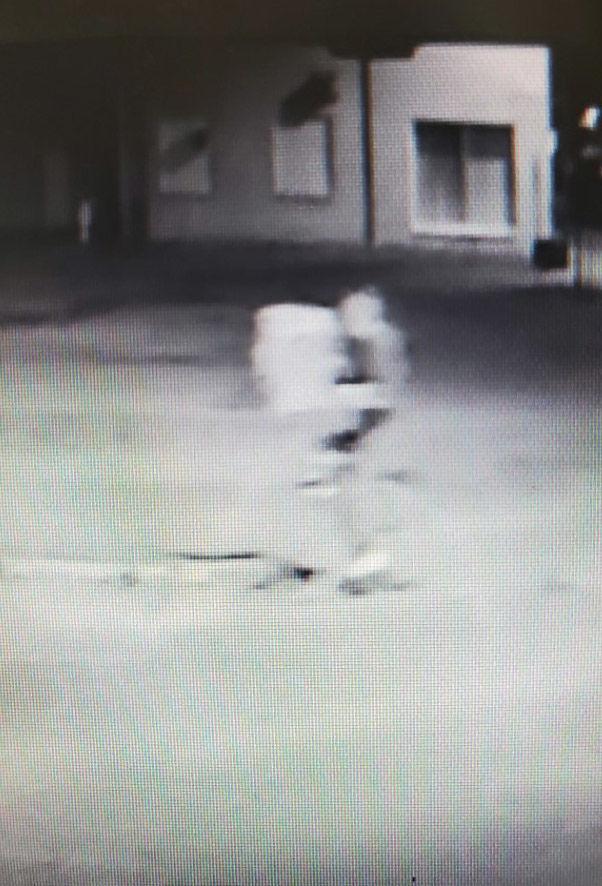 Voters in Edenton, Hertford and Winfall have only two more days to cast an early ballot in their town's Tuesday election.
Early voting for the towns' municipal elections ends Friday at 5 p.m. As of Wednesday, 453 — more than a third — of Hertford's 1,321 registered voters had cast ballots.
In Edenton, 429 of 3,058 registered voters — 13.9 percent — had voted. And 76 — about 19 percent — of Winfall's 392 voters had voted.
Hertford and Winfall voters can still cast ballots today and Friday at the Perquimans Board of Elections office at 601 S. Edenton Road St., Hertford. Voters in Edenton can cast early ballots at the Chowan Board of Elections office at 730 N Granville St., #D, Edenton.
Voters in all three towns are electing mayors and members of town council for four-year terms.
Each town's mayoral election is contested. In Edenton, three candidates are vying for mayor. Local businesswoman Jacqueline Hardy-Lassiter and two current members of Town Council, Jimmy Stallings and Steve Biggs, are running to succeed Mayor Roland Vaughan, who chose not to seek re-election.
In Hertford, Quentin Jackson, an incumbent town councilor in the middle of a four-year term, is facing first-time candidate Earnell Brown for the right to succeed Mayor Horace Reid, who also chose not to seek re-election.
Only in Winfall is the incumbent mayor on the ballot. Longtime Mayor Fred Yates is facing a challenge from Preston White, a town councilor who's giving up his seat to run for mayor.
Conversely, only Edenton and Hertford have contested races for council.
In Edenton, 2nd Ward Councilor Sambo Dixon's bid for re-election is being challenged by Tray Taylor.
Roger Coleman, a first-time candidate who had been running unopposed for the at-large council seat now held by Biggs, now has a challenger. Earl Willis Jr. of West Church Street said Monday he's running as a write-in candidate for the at-large seat, but doesn't plan to actively campaign.
"Folks told me that they regret not having another option on the ballot, so they wrote in my name. That's flattering," Willis said. "My candidacy and people writing in my name — it's been sort of an organic thing. I'm not expecting victory by any shake, but would serve if elected."
Hackney High, a local attorney and first-time candidate, is running unopposed for the 1st Ward council seat currently held by Stallings.
In Hertford, four candidates — incumbent Gracie Felton and first-time candidates Jerry Mimlitsch, Ashley Hodges and Orlean Jones — are seeking two council seats. Felton was appointed earlier this year to replace, Archie Aples, who stepped down. The other seat is currently occupied by Sid Eley, who chose not to seek re-election.
In Winfall, Carol Cooper and Virginia Powell are seeking the two open council seats.
Thus far, the Hertford election has been the only one of the three to generate any controversy.
Law enforcement officials were called three times last week to respond to disputes over where a candidate's supporters can stand outside the Perquimans Board of Elections when campaigning for votes. Early voting is done at the board of elections office.
The Perquimans Board of Elections is also investigating whether some county residents who don't live in Hertford were told to register as town residents and given a street address to use, Elections Director Holly Hunter said.
Jackson also has filed a complaint with the Hertford Police Department, alleging 73 of his 110 campaign signs have been stolen.
One of the signs, Jackson said, was stolen from his mother's front yard. Jackson said three cameras at his mother's house recorded the thefts. Other cameras have also recorded the thefts, he said.
"There was a white guy on a bike and someone in pickup truck," Jackson said, referring to the alleged sign thieves.
Police Chief Dennis Brown said Monday he has posted on Facebook video from a Hertford Housing Authority camera that shows someone riding what appears to be a bike on King Street. Brown said if the person is caught they could be charged with misdemeanor larceny for each sign that was taken. Brown encouraged any candidate who's had signs stolen to contact police.
Jackson said he estimates the stolen signs have cost him $400. He still expects to spend less that $1,000 on his campaign, the threshold for filing a campaign finance report detailing donors and expenses with the N.C. Board of Election.
Brown, who is running against Jackson, said she hasn't seen a large number of signs for either her or Jackson missing. She said she did talk with residents of one development who wanted a sign but were told by their landlord they couldn't. She said she put out about 90 signs.
Miles Layton of the Chowan Herald and Peter Williams of the Perquimans Weekly contributed to this story.